New chief executive for WaterAid
WaterAid UK has announced the appointment of Tim Wainwright as its new chief executive, to take over from Barbara Frost when she retires in May.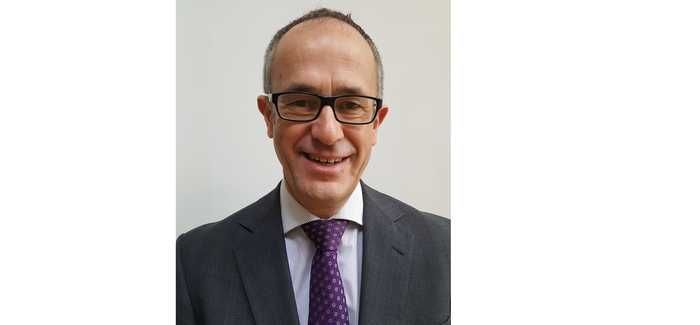 Tim Wainwright will take over as WaterAid chief executive in May
For the past six years Wainwright has been chief executive of ADD (Action on Disability and Development) International, an NGO working to promote independence, equality and opportunity for disabled people living in poverty in Africa and Asia. During his time at ADD, the organisation has played a pivotal role in putting disability on the international agenda – globally in the United Nations' Sustainable Development Goals, in the UK in partnership with the Department for International Development and in the countries in Africa and Asia where ADD works.
His career has also included senior roles at the Equality and Human Rights Commission, VSO and Oxfam as well as time in the corporate sector. Wainwright is also the chair of BOND, the UK membership body for organisations working in international development.
Tim Wainwright said: "After many years of admiring WaterAid's work, I feel privileged and incredibly excited to be taking up the role of Chief Executive. Water, sanitation and hygiene underpin so many other aspects of development and I look forward to working with the team at WaterAid, along with supporters and partners, to help bring these basic essentials to everyone everywhere by 2030 - ensuring that no-one is left behind".
Tim Clark, Chair of WaterAid UK, added: "I am delighted that Tim Wainwright is joining us as chief executive. He brings a wealth of relevant knowledge and experience of international development gained, in particular, through his work with ADD, VSO and Oxfam.
"Tim has a strong commitment to equality and human rights which are central elements of WaterAid's work and our vision of a world where everyone has access to water, sanitation and hygiene. We are very much looking forward to welcoming Tim and continuing the extraordinary work which WaterAid does to address these key areas of poverty. At the same time, we are naturally very sad to be saying goodbye to Barbara Frost. Barbara's contribution to WaterAid, and to the challenge of water, sanitation and hygiene, over the last 11 years has been outstanding. She leaves a wonderful legacy of success at WaterAid and we thank her enormously for all she has achieved."
Tim Wainwright will start his new role, based in Vauxhall, on 2 May.