MOSL names new chairman
Market Operator Services Limited (MOSL) has appointed Jim Keohane as its new chairman, following a competitive recruitment process.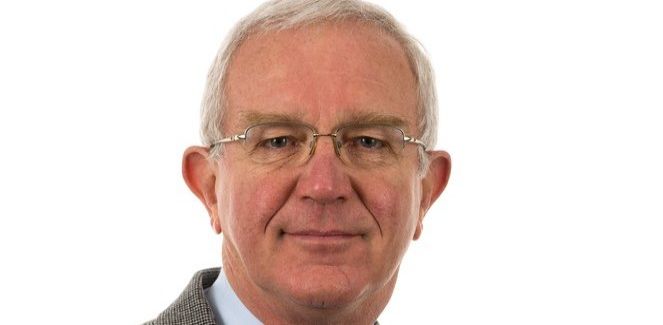 Keohane will assume his responsibilities as MOSL chairman from 1 September. He succeeds former chairman Andrew Pinder, who passed away on Sunday 9 April.
MOSL's current acting chair Margaret Beels will continue to serve as an independent non-executive director on the MOSL board.
She will also continue to chair the market arrangements code panel until the end of 2017, when Keohane is due to stand down from the board of Gas and Electricity Market Authority, where he currently holds a non-executive position.
Keohane has more than 30 years of business experience in the energy, utilities and aviation sectors. He is an experienced non-executive director, currently serving as senior independent director at the Low Carbon Contracts Company and as chairman of the Harwich Haven Authority.
He has previously worked for the Civil Aviation Authority and was its deputy chairman from 2007-08. He has also been a non-executive member of the Gas and Electricity Market Authority since 2009. Keohane has proven experience of working in privatised industries, along with a strong understanding of codes and settlement systems.
Commenting on Keohane's appointment, Beels said: "On behalf of the MOSL board I would like to welcome Jim Keohane as our new chairman. Jim has an exceptionally relevant background in both the public and private sector having worked both in the energy and the transport industries.
"The board is looking forward to benefiting from his fresh insights as we continue to develop MOSL in line with its responsibilities as market operator of the new non-household, retail water market in England."
Keohane said: "I am delighted to be appointed as chairman of MOSL at this interesting time for the water sector following the recent market opening. I look forward to working with the board, the MOSL team and all of the other stakeholders in the sector."
Last month, MOSL's new chief executive Chris Scoggins took up his role at the company. He was appointed on 8 May, to succeed former chief executive Ben Jeffs, who left MOSL on 1 June.
Commenting on his appointment, Scoggins said: "I am delighted to be appointed chief executive of MOSL. I look forward to leading the organisation into the next stage following its success in launching the world's largest water market."
-This article first appeared on Utility Week.