Environment Agency progresses Thames flood defence scheme
The Environment Agency has provided an update on plans for the £476M River Thames flood defence scheme - a huge proposed programme of projects and investment to reduce flood risk in communities near Heathrow.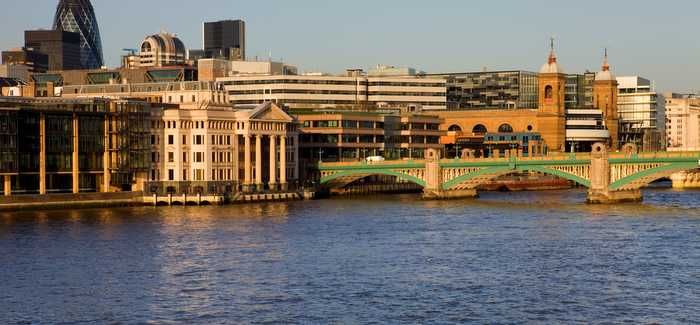 The River Thames between Datchet and Teddington has the largest area of developed floodplain in England without flood defences. Over 15,000 homes and businesses within the area are currently at risk from flooding, a figure that is expected to rise to 35,000 as climate change takes effect.
The centrepiece of the scheme is large-scale engineering work to construct a new 17km-long flood channel between 30 to 60 metres wide, built in 3 sections: Datchet to Hythe End, Egham Hythe to Chertsey, and Laleham to Shepperton. Also planned are improvements to three existing weirs on the Thames, improved flood incident response plans, the creation of over 40 hectares of biodiversity action plan habitat, and work with communities to raise flood awareness and build resilience.
Major flooding in the area would cause severe disruption to the local and regional road network, suspend several major drinking water abstractions supplying the South East and threaten up to 20 local electricity sub-stations. The EA has calculated that damages from a major flood in the area could exceed £850M.
The Agency has now published the latest updates arising from discussion group workshops which took place in December 2016, together with details of a range of proposed options and concept papers.
The scheme, once in place, will save local communities, businesses and critical infrastructure £2.3BN in damages – a return on investment of £5 for every £1 invested in the scheme. The Environment Agency said this figure is likely to increase as further work is done to assess the positive benefits for transport and key infrastructure.
Costs of the scheme were previously based on the 2009 Lower Thames Flood Risk Management Strategy. The Environment Agency and its partners have taken the 2009 costs and updated them using construction inflation and to reflect changes in landfill tax. The scheme is now estimated to cost £476M for the design and construction phase, with the costs to be updated as the scheme progresses.
The scheme is eligible for funding from Central Government of £212M, including Grant in Aid funding of £152M and an additional investment of £60M; partnership funding of over £36M has also been secured.