Demolition rubble removed from Plymouth sewer
Demolition material, steel pipes, car parts and marine scrap are among the items that South West Water (SWW) engineers have removed from Plymouth's sewers during routine maintenance work. An investigation into the sewer under King Street, which runs to Millbay Docks, revealed it was partially blocked by a large volume of demolition rubble that was acting as a dam.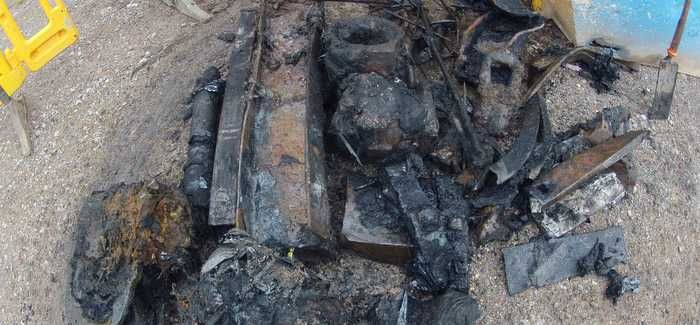 South West Water removed around two tonnes of rubble from the sewer
South West Water has been checking and clearing sewers in areas of Plymouth where there have previously been problems with flooding from the sewerage network. Around two tonnes of the rubble has been removed.
The investigation in the surface water sewer in Millbay found that a 'beach' had built up in front of and blocked the flap valves that allow surface water to exit the network. The material in the beach included naturally occurring materials but also a large volume of demolition material, including the remains of an old barge.
South West Water's wastewater operations manager, Nick Murch, said: "Every year, South West Water has to clear up to 8,500 blockages in its sewers, at a cost to the company and its customers of around £4M.
"The risk of sewer flooding increases during times of heavy rainfall when surface water run-off from roads and properties rushes into the combined network, particularly when sewers are already partially blocked by material that has no business there."