Biogas incentives to be reduced after strong take-up
A government incentive which promotes the use of biogas systems - popular in the wastewater sector - is to be reduced after strong take-up from industry.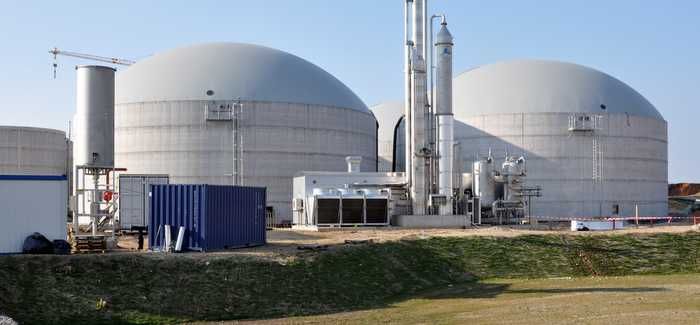 The renewable heat incentive (RHI) biogas tariff category for non-domestic users will be reduced by 10% from April, the Department of Energy and Climate Change (DECC) has confirmed. It follows figures that show take-up of the incentive has exceeded targets by almost 90%, demonstrating the popularity of biogas and combined heat and power (CHP) systems recently.
More than £18.6M is forecast to be paid out under the incentive for 2016, vastly exceeding the projected £9.8M. RHI incentives were already set to be reduced by 5% across the board, but the target being exceeded means a higher reduction will come into force of 10%.
In a consultation on the future of the RHI, the government said that the phased reduction of incentives when targets are exceeded – known as digression – remains an important part of its plans, but it also intends to put in place an annual budget cap to control the overall level of incentive paid out in any one year. A single cap would operate across both the domestic and non-domestic RHI schemes.
Increased take-up has been driven by recent improvements in CHP systems which have made them a more attractive commercial proposition for agriculture, building on established markets in utilities and industry. The consultation also proposed limitations on using crops as a feedstock for biogas.
Responding to the consultation, Charlotte Morton, chief executive of the Anaerobic Digestion and Bioresources Association (ADBA) commented: "ADBA looks forward to working with our members to put together a strong case for biomethane and biogas support under the RHI. We believe that all feedstocks can and should play a part in a sustainable, growing AD sector, providing cost-effective green gas and heat at scale. 
"The industry welcome's DECC's recognition that reductions in the biomethane tariff this year could go too far to allow for future development, and that the department plans to introduce tariff guarantees for biomethane and large biogas installations. As well as making changes following this consultation, ADBA is calling for action to ensure that deployment can continue in 2016/17."