Balfour Beatty sees reduced revenue for its gas and water business
Balfour Beatty has blamed the dip in the UK water regulatory cycle between the completion of AMP5 and new contracts continuing to mature under AMP6 for a 3% reduction in revenue for its gas and water operation for the year to December 31, 2016.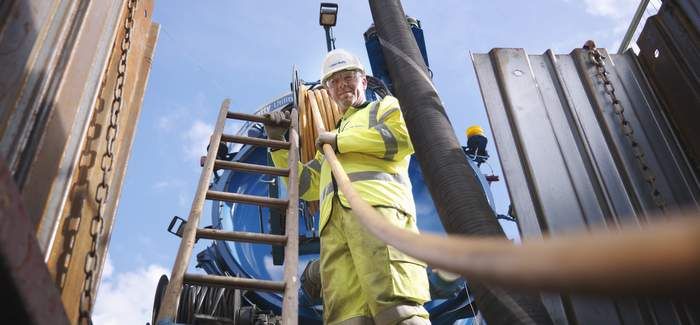 The gas and water activity also reported a 9% reduction in the order book, although Balfour Beatty said this was expected, given the progress of the AMP6 delivery cycle. The group said many water contracts are extended over multiple AMP periods and it has already started to engage on the AMP7 planning cycle.
In 2016, gas and water won a £38M water treatment scheme with South West Water, and secured a four-year extension to its £130M gas transmission and distribution contract for Bord Gais in Ireland. The delivery of key and complex schemes remains on track, and gas and water expects a peak volume year in 2017 as it represents the middle of the current AMP6 cycle.
Balfour Beatty has returned to profit following two years of losses. Underlying group pre-tax profit last year was £60M, compared with a £123M loss in 2015. Revenue was up 4% to £8.5bn last year.
Commenting on the return to profit, Leo Quinn, group chief executive, said: "The transformation of Balfour Beatty is well underway. We have returned the group to profit and significantly exceeded our Build to Last Phase One targets. We have upgraded leadership, processes and controls while continuing to invest in the group's unique strengths.
"As a result, we have improved not just the quality of our order book but our customer satisfaction scores. Having simplified the group, we are focused on our core markets in the UK and US, where governments are committed to large scale expenditure on infrastructure. All this positions us for future profitable growth. During the next two-year phase of Build to Last, we expect to achieve industry standard margins and over the medium term, industry-leading performance."
comments powered by

Disqus