Balfour Beatty benefiting from transformation
Balfour Beatty chief executive Leo Quinn said the group is "starting to see tangible benefits" from its transformation.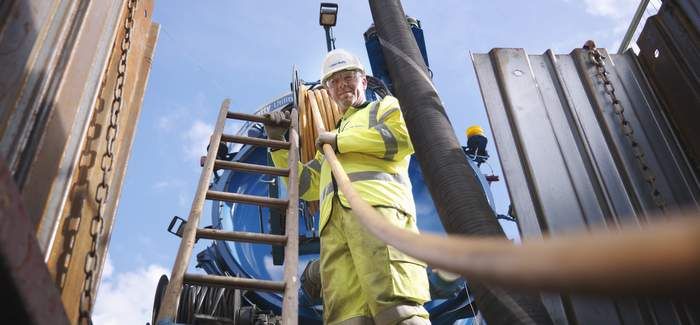 Quinn's comment came as the group reported an underlying pre-tax profit of £7M for the half-year ending July 1, 2016, compared with an underlying pre-tax loss of £130M for the same period last year. Underlying turnover was down slightly to £4.02bn from £4.08bn.
"Eighteen months into the first phase of Build to Last we have delivered our second successive half of underlying profitability and remain on track to achieve our initial targets of £200m cash in: £100m cost out," said Quinn. "By concentrating on our selected markets, we are growing our order book within a control environment which ensures that our business decisions lead to sustainable profit and cash growth.
"By the end of 2016 we will have successfully completed Phase One. Over the following 24 months, I am confident we can reach industry-standard margins and then build on the foundations Build to Last has put in place to deliver a Balfour Beatty with market leading strengths and performance over the longer term."
Balfour Beatty's Support Services division, which includes the transportation and utilities activities, performed well during the half year, with profitability "rebounding to more normalised levels" compared to the prior year. Underlying revenue in the period declined, as expected, to £548M (2015: £615M), due to the phasing of contract and regulatory cycles.
Revenue in the utilities business reduced by 3% to £291M, whilst the transportation business declined by 18% to £257M. Underlying profit from operations increased to £11M (2015: £4M). The order book increased by 6% in the first half to £3.3bn billion (FY 2015: £3.1bn), due to good growth in transportation whilst utilities was flat.
Underlying profit from operations increased to £11M (2015: £4M). The margin improved to 2.0%, from 0.7% in the first half of 2015 compared to a 1.9% margin for the whole of 2015. Profitability benefited from an improved performance in transportation and from the group's focus on taking overhead cost out.
Balfour Beatty said utilities revenue reduced by 3% to £291M, as an expected reduction in power was only partially offset by growth in gas and water. Gas and Water revenues increased slightly as new AMP6 contracts were mobilised, with further volume increases expected in the second half.