Atkins agrees to £2.1bn takeover by SNC-Lavalin
Canadian engineering and construction organisation SNC-Lavalin Group is to acquire consultant group WS Atkins for an aggregate cash consideration of £2.1bn.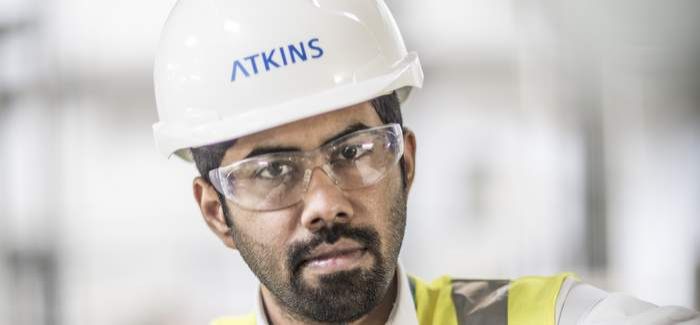 The announcement comes nearly three weeks after news emerged that SNC-Lavalin had made a bid approach for UK-based Atkins.
Atkins provides design, engineering and project management across the infrastructure (including water and wastewater), transportation and energy sectors. It has 18,000 employees; revenue of around £2bn in 2016; and is geographically diversified in the US, Middle East and Asia, together with a leading position in the UK and Scandinavia.
SNC-Lavalin, which operates in four industry sectors: oil and gas, mining and metallurgy, infrastructure and power, expects the combined group to realise annual cost synergies of almost £70M.
Neil Bruce, SNC-Lavalin's president and chief executive officer, said the acquisition is fully aligned with the group's growth strategy. It will create a global fully integrated professional services and project management company – including capital investment, consulting, design, engineering, construction, sustaining capital and operations and maintenance.
He said: "By combining two highly complementary businesses, we will increase our depth and breadth of services to position us as a premier partner to public and private sector clients. It also creates new revenue growth opportunities in key geographies by positioning us to capitalise on increased cross-selling and the opportunity to win and deliver major projects in new regions. I look forward to welcoming Atkins' employees into our combined company.
"Together, we will become part of a larger global organisation that will open the door to new opportunities for further growth and development."
Atkins chairman Allan Cook said: "On behalf of our board I am pleased to announce SNC-Lavalin's recommended cash offer to our shareholders. Having achieved our strategic target of 8% operating margin, the Atkins directors believe that Atkins is strongly positioned to execute on its growth strategy going forward. This position is underpinned by favourable trends in our end markets, our differentiated offering, and the benefits of our new growth initiatives, including our Acuity advisory business, our positioning in the nuclear value chain and our focus on digital and technology.
"However, we believe that the offer from SNC-Lavalin represents an attractive and certain value in cash today for Atkins shareholders reflecting the high quality of the business, its people and its future prospects. The board of Atkins believes that a combination will provide clear benefits to our shareholders, enhanced opportunities for our employees as part of a larger group, and a broader service offering for our customers."
The addition of Atkins will bring to SNC-Lavalin new and complementary capabilities in three of its four sectors, and with essentially no overlap in its service offering, with significant presence in Europe, UK, Scandinavia, the US, Middle East and Asia.
As part of the integration process, a review of the Atkins businesses will be completed with the Atkins leadership team to determine any organisational and structural changes that should be implemented to benefit the combined entity. SNC-Lavalin does not expect this integration review to have a material impact on the continued employment of Atkins' employees.
comments powered by

Disqus