APEM and Xylem team up over hydrometrics
APEM has teamed up with Xylem Analytics to extend its services in hydrometrics. The deal enables APEM to build on its existing expertise with new and enhanced services.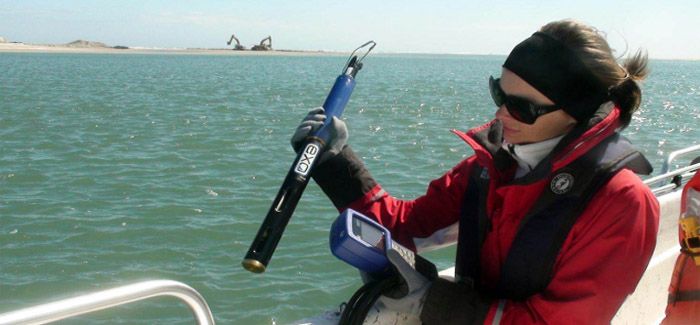 The deal means APEM can offer a one-stop-shop for aquatic science
With access to industry leading instruments from Xylem, APEM's field teams will gather high quality data for use and analysis by the company's consultants or for use directly by clients. Amongst the hydrometric services being offered are the measurement of water flow and level, high quality data on a range of water quality parameters, and gathering information on bathymetry using technologies such as autonomous vehicles and acoustic Doppler profiling.
On the River Severn, APEM used a Sontek Hydrosurveyor to capture data on bathymetry, water temperature and flow velocity. The data was then used to assess the potential impacts of water abstraction and discharge from a proposed manufacturing plant.
In Wales, APEM carried out wide ranging surveys of two reservoirs including gathering bathymetric profiles using a Sontek Castaway CTD from Xylem.
APEM director Dr Adrian Williams said: "Linking up with Xylem is great news for us, allowing us to extend our expertise in hydrometrics and offer our clients a true one-stop-shop for aquatic science. With large and experienced field teams, a network of respected laboratories and a team of leading consultants, we're now able to offer water quality, bathymetry, biology, hydrometry and even aerial surveys all under one roof."