Anglian Water contributes £100K for coastal management strategy
Anglian Water has announced it is contributing £100,000 of funding to the Wash East Coastal Management Strategy to help protect the North Norfolk Coast.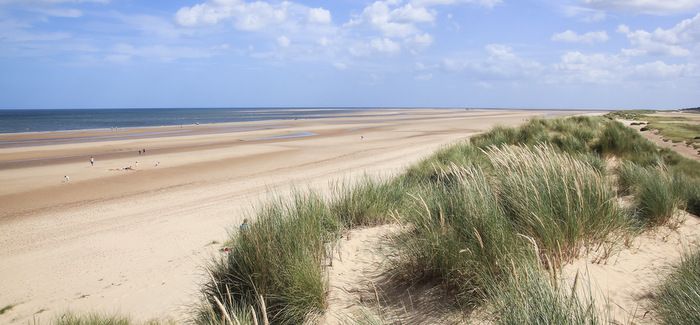 The strategy is a 15-year programme of beach recycling and recharge that will help protect the Heacham area from coastal erosion and flooding. The beach recycling will re-use around 7,000m3 of sand and shingle to reinforce and improve the defences.
Beach recycling is the process of moving sand and shingle from one area of a beach where it has accumulated to another which is eroding. In the case of beach recharging, shingle is taken from the sea bed to bolster the beach where it is needed.
Anglian Water has set aside £8M to spend between now and 2020 on flood partnership projects across the East Anglian region. This will enable councils and other organisations across the region to bid for funds to make improvements to prevent flooding inside people's homes, and is in addition to Anglian Water's existing planned programme of investment.
Kerry Rhodes, supply manager for Anglian Water, said: "This money has been set aside specifically to help protect people, property and vital infrastructure flooding as well as to help us overcome the challenges presented by the complex drainage network that exists in our towns and cities. In this case the scheme will not only help protect our customers from flooding, but also Heacham Water Recycling Centre and the nearby pumping station."
Other partners in the project include the Environment Agency, the East Wash Coastal Management Strategy Community Interest Company and the Borough Council of King's Lynn and West Norfolk.