3D technology helps resolve structural problem at Crossness
State-of-the-art 3D technology is being used to solve a potential structural problem at the Victorian Crossness pumping station, according to Thames Water.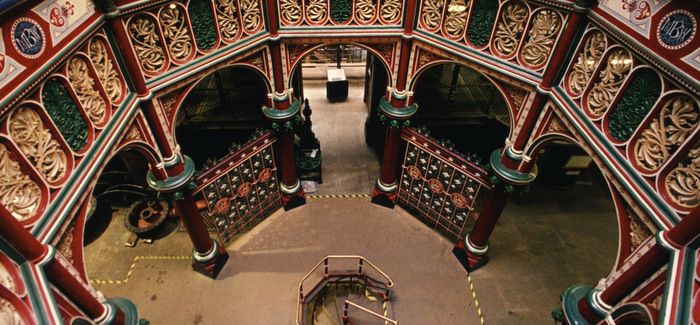 Due to the Abbey Wood station's historical Grade I listed importance, a new method had to be found to investigate and solve a ground collapse, measuring 1.5m wide and deep. In response, teams from Thames Water's eight2O alliance have used historical planning and engineering drawings and photos to create a 3D digital model.
This is allowing engineers to see the site from all angles, up close and from underground for a 'worm's eye' view of the culverts and pipes, to discover what has caused the issue. 
Dr James Apted, from eight2O, said: "The culvert system is very extensive and much more intricate than we thought, and the model allows us to see it in great detail. It also allows us to see the underground system in a clear formation, and helps match it up with what we see at the surface. It's like a huge jigsaw, and you're putting all these things together to work out what has happened, what is happening, and how it is affecting the surface." 
Crossness pumping station, which is leased to the Crossness Engines Trust, was decommissioned in the 1950s and its culverts were filled with a mixture of sand and cement. It's not yet known whether the collapses were caused by natural subsidence of the ground, or whether the man-made culverts and the fillings have degraded, causing the land to slip away.  
Francesca Sykes, also from eight2O, said: "The model helps to visualise what it's like under there. The other good thing is the model is constantly changing and adapting every time we discover something more." 
The team is committed to stepping up its pursuit of what has caused the issue, and Dr Apted added: "This is important work. Crossness is not just a pumping station, it's part of our heritage, it was the first pumping station to be built in the great clean-up of London. It's a great asset not only to the public, and the country, but to Thames Water and the company has shown great commitment in keeping it in good condition."