£120M Ayrshire trunk main project enters second phase
Scottish Water has started the second phase of its £120M project to construct a new strategic trunk main serving 200,000 people and businesses in much of Ayrshire and parts of East Renfrewshire.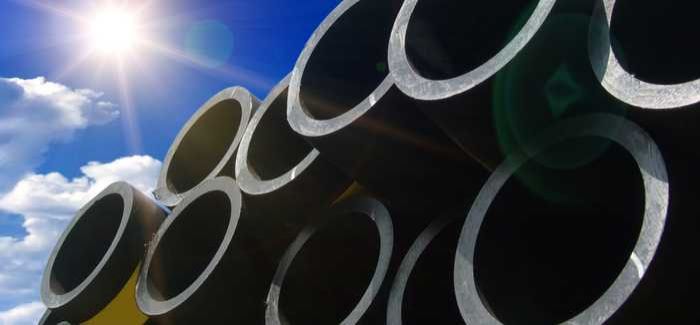 The utility announced plans in December 2015 to improve the water supply network by installing more than 30 miles of new water mains to connect the system in Ayrshire with the Greater Glasgow area's network. 
The new and expanded network will enable Scottish Water to provide customers with greater security of supply and to respond more effectively to operational issues such as burst water mains and minimise disruption to customers.
Customers across a large part of Ayrshire currently receive their water from a single source, the Bradan Water Treatment Works, south of Straiton in South Ayrshire. 
The water is supplied to customers' taps via a 34-mile-long trunk water main installed about 50 years ago which runs from the Bradan Water Treatment Works to a point north of Irvine.
The construction of the new strategic water main, which is expected to be completed in 2020, will connect the Bradan water supply network to the network served by the Milngavie and Balmore water treatment works, north of Glasgow. 
When complete, the investment will enable Scottish Water to transfer water from Glasgow to Ayrshire, and vice-versa, if required.
This will create a larger, more robust and connected supply zone which will benefit customers in areas such as Ayr, Prestwick, Kilmarnock, Troon, Irvine, Fenwick, Galston, Stewarton, Hurlford, Maybole, Eaglesham and Newton Mearns.
With work about to be completed this summer on the first phase, which involved the construction of a 13 mile-long strategic water main, from near Newton Mearns, East Renfrewshire to the Fenwick/Waterside area in East Ayrshire, and a pumping station at Darnley, the project is moving on to the second phase.
This will involve the construction of another stretch of strategic water main, also about 13 miles long, which will be installed from the Amlaird Water Treatment Works in the Fenwick/Waterside area to Highlees Pumping Station near Dundonald in South Ayrshire.
This section of water main will follow a route from the east of Fenwick, skirting the east of Kilmarnock and running west across farmland to Highlees.
This work, which will include the construction of a pumping station near the Grassyards interchange at Ralstonhill east of Kilmarnock, is expected to be completed in about 20 months. Called the Highlees project, this will complete the link between the Bradan and Milngave Water Treatment Work systems and enable water to flow in either direction.
The project is using pipe which is made of 900mm steel with a polyethylene external coating and an epoxy internal lining, which will be installed in 13.2m long sections. The pipe sections were brought by sea from Turkey to King George V dock in Glasgow, and will be installed from about June 5, following pre-construction work and the installation of fencing along the route.
The second phase of the project is being carried out for Scottish Water by Caledonia Water Alliance (CWA). 
Stewart Davis, Scottish Water's programme manager, said: "This is a massive investment in improvements to the water main infrastructure by connecting the system in Ayrshire with Glasgow's network and we are having to do it in several key phases.
"We are delighted to be in the final stages of the first phase, which involved some challenging work in difficult conditions, and we have now moved on to preparatory work for the start of the second phase with the first stretches of pipes due to be installed very soon.
"People may already have seen activity south of Amlaird at the north end of the second phase and this will increase as we move into full construction mode."