WWEM 2016 set to be bigger than ever
The Water, Wastewater and Environmental Monitoring (WWEM) Conference and Exhibition in Telford on 2-3 November is set to outperform all previous attendance figures.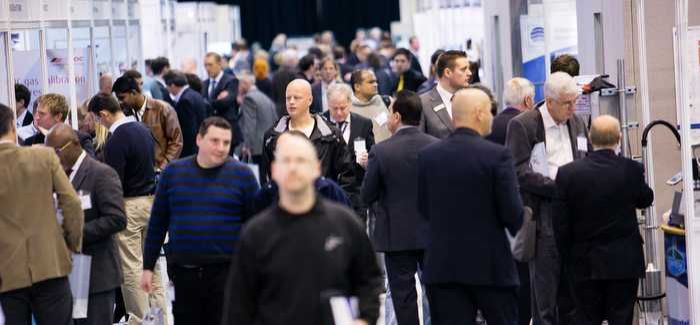 With 8 Conferences, more than 80 Workshops and over 140 Exhibition stands, WWEM 2016 will attract industry professionals, regulators and academics from around the world to learn about the latest developments in regulations, technologies, methods and standards in laboratory, process and environmental monitoring.
The event is expected to attract those responsible for monitoring natural waters such as groundwater, rivers, lakes and marine water, in addition to process water in applications such as drinking water, wastewater and industrial manufacturing and processing.
Priority Pollutants
The first day of the CPD-certified WWEM 2016 Conference will address a laboratory environmental analysis theme. It is entitled 'Priority Pollutants Legislation: Issues for Industry and Potential Solutions', and speakers will discuss regulations, compliance, analytical issues and remediation solutions. ALcontrol's Chief Scientist Prof. K. Clive Thompson and Technical Director Paul Gribble will chair the morning session which will cover the background, associated legislation and arising issues.
"Priority substances are those that must be monitored and controlled in surface waters," says Professor Thompson. "At the end of last year the Water Framework Directive was updated and as a result laboratories will need to develop and demonstrate technical capability to measure the additional compounds recently added to the priority substances list with a December 2018 deadline. However, the very low detection limits together with the required precision and accuracy targets represent a very significant challenge to analytical laboratories and these issues will be addressed in the Conference presentations. Also, since these regulations apply to EU waters it is highly likely that the implications of the Brexit vote will also be raised."
The afternoon session, chaired by Tony Harrington, Director of Environment at Dwr Cymru Welsh Water, will discuss practical considerations and some potential solutions to some of the issues identified in the morning. These will include potential remediation techniques, an alternative to land recycling of sludge and robust analytical techniques for PFOS/PFAS analysis.
Resilience and Sensors
The Conference on the second day, organised by SWIG, will address the 'Resilience of Sensor Networks' in the morning session, and the 'Maintenance of Sensors' in the afternoon; (£27.50 per session). Speakers will include technology providers and water industry experts. Monitoring and control systems are fundamental to the operation of water utilities and to the resilience of their assets. The morning session will therefore address examples in which technology and processes have been established to provide the required resilience.
Data from on-line instrumentation is becoming increasingly important for the management of risk, and for improving process efficiency. The afternoon session will look at situations where sensors have been used successfully in challenging applications. SWIG is also running a Poster Competition for the Early Career Researcher Prize.
WWEM Exhibition
The WWEM 2016 Exhibition will feature organisations from around the globe, offering an opportunity to see the whole sector in one place. This year, the exhibition will be bigger than ever, featuring over 140 stands representing more than 250 of the world's leading providers of testing, analysis and monitoring equipment, and related services.
WWEM event manager David Hellyer says: "We are particularly excited this year because so many of the exhibitors will be either launching new products at WWEM 2016, or showing them in public for the first time."
A wide range of new products for process monitoring will be launched at WWEM 2016, with innovations from ATi, ABB, Bell Flow Systems, Cooper Environmental, Envitech, Lovibond, OTT Hydrometry, PPM, Pulsar, VEGA, Technolog, and Yara.
Many exhibitors will also launch new laboratory products. These include Aquamatic, Blue Scientific, ITS Europe, Labman, Labmedics, Parker Hannifin, Palintest, PerkinElmer, Reagecon, SEAL Analytical, Skalar and Xylem Analytics. Most of the exhibitors with new products will be giving live demonstrations offering visitors an opportunity to ask questions and experience the products at close quarters.
Workshops
Over 80 free walk-in, walk-out Workshops will operate from 8 different 'rooms' located within the Exhibition Hall. The themes of the Workshops on the first day will be Process Monitoring and the themes of the second day will be Laboratory Analysis; this will ensure the workshop content does not conflict with the conference content.
IWA and CIWEM conferences
WWEM is co-located with the International Water Association (IWA) Conference, which features high profile speakers from 14 different countries. Themed on new developments in IT and water, the conference will get to grips with how big data and the Internet of Things are affecting the water sector; it will provide an update on how data collection and processing is affecting the management of water and wastewater, and how it will develop in the future. A truly international event, the IWA conference will attract delegates from around the world.
Also co-located is the CIWEM conference which will also run over two days featuring leading industry professionals presenting their views on how the water and environment sector will look in 2050. Discussions will include the latest innovations including Built Environment SMART Cities, Energy & Climate Change, Processed Water, Water Resources, Waste & Resources and Management & Regulation.
Other attractions include a British Water and Cranfield University run workshop entitled 'Monitoring for Hydraulic Fracturing'; and the WIPAC Flow Forum (2nd Nov) hosted by Oliver Grievson, which will address a number of key themes including the correct ways to collect the right data, reaping the benefits of flow monitoring, and area velocity flow measurement. Meanwhile The Pump Centre's 'BIM' Awareness Day (3rd Nov) will provide a detailed explanation of the implications of Building Information Modelling (BIM).
"WWEM 2016 is set to be an enormous event," says organiser Marcus Pattison, "An extraordinarily high number of exhibitors will be launching new products at the Exhibition and the core elements of WWEM have all grown significantly. This has attracted major organisations for which there is significant synergy in co-locating their events with WWEM. By doing so, they are providing their delegates with an opportunity to benefit from access to WWEM 2016 and as a result, this has become the major global event for anyone involved with water testing and environmental analysis."
For more information on WWEM 2016 and to register to attend, visit www.wwem.uk.com.