Who's transforming utilities? Fill in our survey now
The team behind WWT, WET News and Utility Week is giving readers of its titles the chance to nominate the people and technologies who are making a transformative difference to utilities.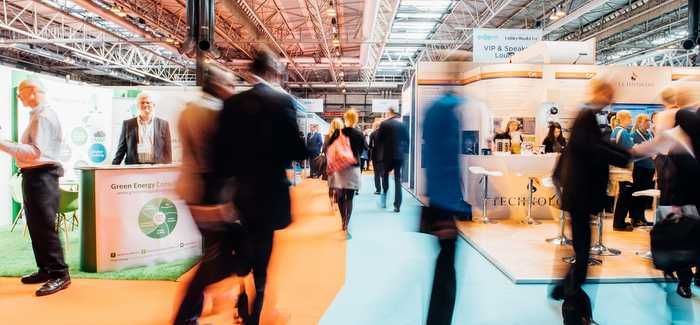 Faversham House is pleased to announce that transformation will be the headline theme at Utility Week Live 2017, the UK's only exhibition dedicated to gas, electricity and water, connecting Britain's utilities to their suppliers, contractors and partners. The record-breaking show will feature the top ten individuals and technologies transforming utilities – and is asking its audience to nominate the gamechangers that have transformed their businesses.
The exhibition's Connected Utilities portfolio, which consists of Utility Week, WWT, WET News and Network, will showcase the top ten individuals and technologies transforming the utilities market today.
To support this, Utility Week Live, together with its supporting media brands, are asking professionals across the UK utilities industries for their views and thoughts on transformation, as they seek to discover the game-changers, pioneers and visionaries in the utilities industry, identifying the leading 10 individuals and 10 technologies that are pushing the transformational boundaries.
"Transformation and flexibility are not optional for utilities as they the challenges ahead: they are the key to survival," says Ellen Bennett, Content Director of Utility Week Live. "Who are the mavericks doing things in a totally new way and delivering amazing results, cutting-edge tech solutions, a game-changing new IT development, or perhaps a recent engineering breakthrough?
"Who, and what, is transforming our industry and why? This is going to be a fascinating process, and we are looking forward to getting stuck into the results."
Utilities people across the UK can vote for whoever, and whatever, they like, with our expert journalists analysing the results to compile our top 10 list. Fill in the survey now by visiting: www.utilityweeklive.co.uk/whos-transforming-utilities. The deadline for responses is Friday 25th November 2016.
Your views and suggestions will be brought to life through a series of special reports and features within the Connected Utilities portfolio and across Utility Week Live's various digital platforms from January 2017 to April 2017, culminating in a series of exciting live events at the exhibition.
Please note – the first 75 survey respondents will win a free VIP pass to Utility Week Live 2017. And all respondents will receive a free copy of the full 'Transformation in Utilities' report, which will take an in-depth look into the survey results with fresh insights from the supporting media brands, curated by Ellen Bennett.
-Utility Week Live 2017 takes place on 23-24 May 2017, at the NEC, Birmingham and is the must-attend event for anyone in the UK's utilities industry. For more information about the show, exhibiting queries and to sign up to our monthly newsletter, visit www.utilityweeklive.co.uk.