Blog: A shared vision for the global water sector
In the latest blog from water sector charity WaterAid, Rob Fuller explores the potential for greater international co-operation when it comes to water strategy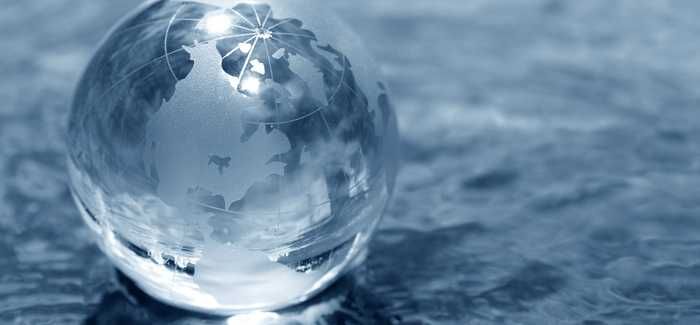 Last time I briefly mentioned the Sustainable Development Goals (SDGs), a series of seventeen inter-linked targets agreed by the United Nations in September 2015, with the aim of eliminating extreme poverty by 2030. The goals cover a wide range of issues including agriculture, education, economy, gender equality and, crucially, a dedicated goal on delivering water and sanitation to everyone, everywhere by 2030 (Goal 6).
Along with many others in the water sector, WaterAid lobbied hard for a WASH goal in the SDGs and we were of course, delighted by its inclusion. What excites me about the SDGs in particular is the opportunity it presents to unite the global water sector behind a common vision and to create a shared role for the sector in delivering Goal 6. Because, despite the optimism associated with this goal, the challenge itself remains huge. 630 million people still lack access to clean water and 2.3 billion don't have a decent toilet, and WaterAid cannot meet this challenge alone. It is only by the entire sector coming together - public and private, NGO and government - that will we achieve the scale necessary to truly reach everyone, everywhere by 2030.
This was particularly highlighted to me at the recent International Water Association World Water Congress in Brisbane. This biennial event brings together water professionals from across the globe to discuss the latest advances across the sector. As always, the Congress had a strong focus on technological developments but what was striking this year was the very high profile of Goal 6, including a keynote address from WaterAid's Chief Executive Barbara Frost. The response to Barbara's address and others across the Congress was huge and it's clear there is a real desire across the sector to take ownership for delivering Goal 6. But how do we make that happen?
For our part, WaterAid's response has been the roll-out of our Global Strategy across the countries where we work. This strategy has four key objectives; to address inequalities in access to WASH; to ensure sustainable WASH services by strengthening the institutions responsible for delivering them; to integrate WASH across other sectors (health, education, agriculture, etc.); and to embed good hygiene behaviours in communities where we work.
To ensure the strategy has real impact we also need to look at partnerships in a different way and find partners who can help us deliver our strategy on a global and regional scale. With that in mind, I was delighted to be part of a delegation that visited the headquarters of Grundfos in Denmark recently to sign a new five-year partnership with the global pump and solutions manufacturer. What's exciting about this partnership in particular is that it is based on a shared commitment to delivering Goal 6 and a recognition that both partners will gain equally from the partnership. Grundfos have sustainability at the core of their business and, in their Chief Executive, Mads Nipper, have a charismatic and highly visible champion for the SDGs who has influence at the highest levels. It is only through these sorts of strategic partnerships the sector will make real in-roads into achieving access to water and sanitation for everyone everywhere by 2030.
Find out more about WaterAid's Global Strategy www.wateraid.org/uk/who-we-are/our-strategy