Maintaining water quality for catchment management professionals
An environmental management information system developed by Cranfield University is proving to be a valuable resource for catchment managers.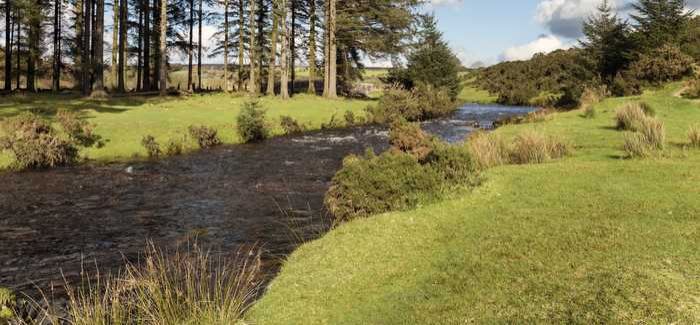 By Ann Holden, Software Developer, Cranfield University
CatchIS is an environmental management information system developed by Cranfield University, providing a valuable resource for catchment managers.
This predictive software product aims to assist catchment managers and other water resource professionals take informed strategic and operational business decisions for cost-effective resource management and investment planning.
CatchIS (or Catchment Information System) is based on more than 20 years of research and development by Cranfield University, providing comprehensive risk assessments of pollution of river and groundwater potable sources arising from diffuse agricultural contaminants such as pesticides and nitrates.
The interaction of land and water is becoming increasingly important – recognised in UK and European law through the integrated catchment management requirements of the Water Framework Directive – due to dense populations and competing land uses. CatchIS provides a set of powerful tools to manage such complex relationships at the river catchment level.
CatchIS has extensive localised datasets on soil conditions, climatic conditions, land use, pesticide characteristics and application within a simulation model. This allows users to develop a clear picture of the effects of current practices by land-based industries, and to then evaluate the likely impact of alternative strategies for land and water resource management. These alternatives can be taken to farmers as examples of best practice in land management. Many landowners have adopted voluntary initiatives to promote sustainable use of agrochemicals due to CatchIS advice.
It holds a broad range of digital data defining local environmental conditions that can affect water quality such as climate and weather patterns; land use and cropping patterns; pesticide usage and soil; and hydrogeological characteristics.
CatchIS can also be configured for use in any part of England and Wales, with study areas including surface and groundwater catchments; administrative areas such as postcodes, local authorities and health authorities; water abstraction sites; and other sensitive environments or user-defined zones.
One of the key strengths of CatchIS is its embedded risk assessment model which allows managers to identify specific areas of water resource of interest, and to undertake targeted water quality risk assessments for these areas. The range of pollutant concentrations likely to occur are an output, together with a ranking of the highest threats expected. Information is provided in easy-to-understand tabular, graphical and map form.
CatchIS also permits specification of critical pollutant threshold concentrations, allowing quantification of the likelihood of exceedance of the concentration within the current year, as well as an estimation as to the percentage of time in the year that the contaminant concentration is likely to be exceeded. CatchIS can also show how these issues might change due to projected future climate change.
Having identified water resource areas at risk, CatchIS can then be used to identify pollutant-specific 'hot spots' within those areas. The combination of climate, soils, hydrogeology and land use practices helps identify particularly vulnerable environments. This enables cost-effective targeting of mitigation efforts in areas where the greatest impact is likely to be achieved.
CatchIS is offered in two configurations:
A software application tool, embedded in a Geographic Information System (GIS), built using Esri ArcGIS (this configuration permits the user the greatest flexibility in use);
A 'bureau service' operated by Cranfield University, where catchment risk assessment reports are provided on a regular basis (this configuration offers the greatest ease of adoption – not requiring GIS usage).
An Anglian Water spokesperson said: "We have been using the CatchIS bureau service for eight years now. The annual outputs form a key part of our catchment strategy in terms of informing our monitoring programme and assessing the risk of individual pesticides impacting the raw water quality of our abstractions."
There has been interest in the ongoing development of a further configuration of CatchIS designed to assess pesticide risk in drinking water for England and Wales – a set of web-based tools and services being developed by Cranfield University, based on the CatchIS tools / models, and key land use and pesticide datasets from environmental consultants ADAS UK Ltd.
comments powered by

Disqus