Interview: John Devall, Water Director, Northumbrian Water
"Customer perception should be your reality - it's the ultimate barometer."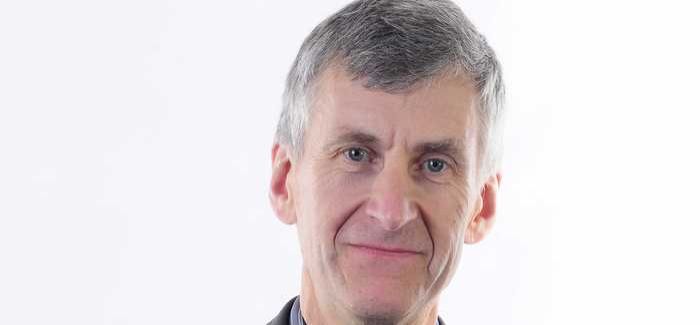 John Devall - CV
- John Devall has worked in the water industry for 38 years, having started at Essex Water as a scientist specialising in water quality sampling and analysis in 1978.
- His first senior management position was Water Quality and Laboratory Manager in 1988. He was then promoted to Production Manager for Essex & Suffolk Water in 1995 and Engineering and Production Director for Essex & Suffolk Water in 1997
- Following the merger of Essex & Suffolk Water and Northumbrian Water (NWL) in 2000, Devall had further operational director posts across NWL and in 2011 moved to the post of Water Director for Northumbrian Water Group with overall responsibility for water operations across the company
- He is responsible for a team of 850 people and his role spans long term planning for water resources, water treatment and distribution from source to tap for 4.5 million customers. Northumbrian has over 25,000 kilometres of water mains, 57 water treatment works, 344 water pumping stations, 44 impounding reservoirs and 338 water service reservoirs
- Devall is also the chair of Sustainability East, a social enterprise aimed at promoting sustainable development in the East of England
-Interview by James Brockett
Drinking water quality has been high enough in Britain for so long that it is largely taken for granted, and with compliance failures extremely rare, it may seem that there is little room for improvement. Yet with greater competition about to be injected into the sector, it is no time for the industry to be resting on its laurels: water companies are seeking to differentiate themselves wherever they can and provide an excellent customer experience. So what room is there to add value when it comes to drinking water quality?
For John Devall, Water Director at Northumbrian Water, the answer is clear. It is not just the quality of the water that matters, but the customer's perception of it.
"Customer perception should be your reality – it's the ultimate barometer," says Devall. "Figures show that more people across the country are now choosing to drink bottled water. With the tap water being safe and wholesome, if the customer still prefers bottled water because of its taste, then that should be concerning for the industry."
Northumbrian is the second best performer in the country when it comes to the taste and odour of its water, with the company receiving about 100 complaints of this nature a month. But with an ambition to be number one, and a demanding ODI from Ofwat to boot, Devall and his colleagues have opted for a highly engaged approach to the issue. Where in the past a customer complaining about the taste of the water might simply have been told that it was nothing to worry about, every customer making a complaint about taste or odour is now receiving a personal visit from the water company.
While in many cases no further action will be required, the visits can help explain operational details – such as the switching of supply from one source to another - that can affect the taste of tap water. Where such a switch happens, Northumbrian is also putting in place plans to let customers know about this by text message, which gives reassurance that nothing is amiss and may forestall potential complaints.
"Some people who call us might call us again in a few months' time, and again next year, so going out to see them once will hopefully stop them calling back," says Devall. "What's more, they might mention it to their neighbour as well, meaning we avoid those secondary or tertiary calls. But of course if there is something about the water that they genuinely don't like, then it's about listening to that, and seeing if there's something we can do about it."
Visits can pick up on examples where poor plumbing, or local peculiarities, may be affecting water quality. For example, Devall says there is one area the company serves in Suffolk where the presence of a particular type of supply pipe (Alkathene) sometimes gives the water a taste that has been likened to pencils.
He adds that using chloramine rather than chlorine for dosing – which Northumbrian does in many areas – has been a factor in producing water that customers like, since some people are sensitive to the taste of chlorine.
Reducing complaints of discolouration has been a notable achievement for Northumbrian over the last few years. As recently as 2005, the company received 14,000 complaints a year about discoloured water in its North East region; that is now down to 2,500 and there was a 35% reduction last year alone. Improvements have been made at every stage from source to tap: upstream partnerships, particularly in peatland in the North Pennines, have helped reduce discolouration at source, while new levels of treatment have been introduced at treatment works. Perhaps most significantly, a huge programme of mains cleaning over the last four years – dubbed the 'Main Event' – has cleaned 400km of mains pipes around Newcastle at the cost of £66M.
Devall insists that the driver for the company's improvements has been its strategic vision to please the customer rather than its regulatory Outcome Delivery incentives (ODIs) which he says are not large enough to significantly influence investment decisions.
"The ODIs were not the driver, and that's because the incentives are minimal," says Devall. "Unlike in gas, where companies can make £60M a year by hitting their targets, in water the most we can make by succeeding on all of our ODIs is £10-£15M over five years. Given the cost to achieve those improvements is huge, it doesn't make economic sense. Where it does make sense is to delight the customer - and that's why we are doing it. We've got a strategic vision in our business to be the national leader, and the targets that we've set internally are all about being the national leader in all of these things. That's what drives our performance and motivates our people."
Other work on discolouration has included the roll-out of a training course on the correct way to operate valves, since pressure surges caused by the opening and closing of valves can be a significant cause of discolouration incidents.
Catchment management initiatives have been a growing focus in this AMP period with one highlight being Northumbrian's Pesti-wise scheme, which sees the company work with farmers to reduce the amount of pesticides entering watercourses and being abstracted.
"I strongly believe that by working with farmers, you can get a lot of them to change their habits really effectively," says Devall. "There is a debate in the industry about whether catchment management should be about 'carrots' or 'sticks', but I think there's still some way to go with the carrots before the stick is needed. The exception is on metaldehyde, where I think there will need to be something soon in terms of regulation."
In a 38-year career in the industry, first at Essex & Suffolk Water and then at Northumbrian since it merged in 2000, Devall has seen it all. Having started his career in a laboratory at a single treatment works in Essex, working in water quality sampling and then as laboratory manager, he rose through the ranks to the extent that he is now responsible for the drinking water of 4.5 million people. Despite the undoubted transformation the industry and the business has achieved since privatisation he believes there is still room for improvement and ambition.
"We're very forward looking as a business: we want to be the best, the best on customer service, the best water quality, we want reliability and safety, and we want to keep customers' bills to a minimum," he concludes. "Doing all of that gets ever tougher, and we've got to be ever more efficient and innovative to meet the challenge to be the best on all of those things. We are not quite there yet, but we are getting there."