Front Line: Kevin Warner, Metering Manager, South East Water
In this month's Front Line feature, we meet Kevin Warner, who manages South East Water's metering programme in the company's Eastern region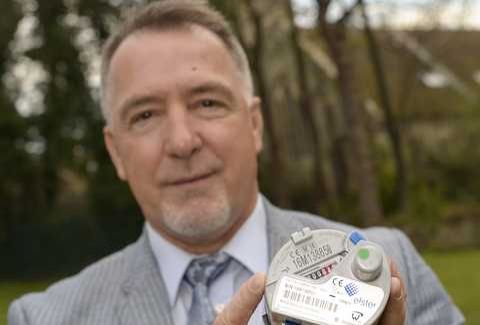 What's the main purpose of your job role?
To complete the metering project on time and have the projected percentage of unmeasured customers converted to a measured tariff.
When did you start working in the water industry and what led you to your current job?
I started my career in the water Industry in 1979 with Eastbourne Water Works Company. I was happy to accept my current job role because I wanted to be part of the biggest single project ever undertaken by South East Water. Theoretically the project had the potential to upset an enormous amount of customers so my key challenge is to complete the installation programme with the minimum of customer complaints as possible.
Describe your typical working day.
My typical day starts at South East Water's Tonbridge Operations Centre. I liaise with our contractor Clancy Docwra. I discuss the installations that have taken place and any issues that have occurred that may need resolving. I talk with our planners and admin support team to make sure that we are on target to achieve our forecast. I review my business object reports. I communicate with the Customer Service Metering team, the Metering Billing team and South East Water's Campaign and Media Officer. Where possible I go to site to meet my direct team of Customer Metering Programme Technicians and the crews and operatives carrying out the meter installations.
What attributes do you need in your job role?
To do my job well I need to adhere to South East Water's core values, which are to be trustworthy and creative, to show passion and agility while all the time striving for excellence.

What is the most rewarding part of your job?
To see my direct team develop within their respective roles and help them to progress their careers in the business once the Metering Programme has finished.
And the worst (or most challenging) aspect?
The most challenging aspect of the job is dealing with difficult customers to resolve their issues and avoid unwanted calls or complaints.
Which people do you work most closely with in your working day?
My Manager and the Customer Metering support team.
If I wasn't working in water, my ideal job would be…
Owning and managing a camping site.
comments powered by

Disqus