Front Line: Katherine Leishman, Civil Engineer, MWH
In this month's Front Line article, we meet Katherine Leishman, a civil engineer for major water industry engineering firm MWH Global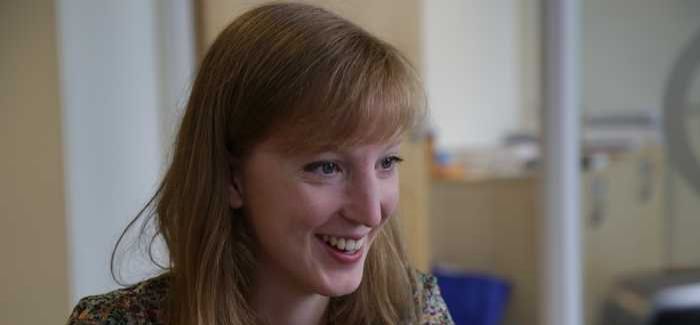 About MWH
● MWH employs approximately 7,000 technical consultants, programme managers, project managers and construction experts
●The company's heritage dates back to 1820 when the Ames Crosta Company was founded. It now has 180 global offices in 35 countries, spread across six continents
●MWH has won places on AMP6 consultancy frameworks for Southern Water, Thames Water, Severn Trent and Yorkshire Water, and is also part of several capital delivery alliances and joint ventures in the water sector
●MWH has achieved 13 consecutive RoSPA gold awards for excellence in Health and Safety
What's the main purpose of your job role?
I work in the water treatment side of water engineering. Most of the work I do is based on problem solving and I've done a lot of feasibility studies to determine how to get a water treatment plant back online. Every project is different as no single water treatment plant is the same.
When did you start working in the water industry and what led you to your current job?
I have been working in the water industry for three years. My interest in the industry started when I was studying Civil Engineering at university. The topics that were the most interesting to me involved water resources, hydraulics and hydrogeology.
Describe your typical working day.
Every day seems to be different, especially if I have lots of jobs on the go. Yesterday I reviewed as-built drawings to be issued to a client, started to develop a high-level programme for a new job, analysed some water quality data from a water treatment plant and liaised with our environmental team to work out how to avoid some dormice on another project I'm working on. I enjoy the variety, it keeps me on my toes!
What attributes do you need to do your job well?
Critical thinking is a large part of being a civil engineer. There are lots of ways to solve a complex problem, and I must be able to identify the most reasonable solution. This can be quite tricky when there are a lot of stakeholders involved in a project, everyone seems to have an opinion on what's right. It also helps to be able to visualise your solution, to sketch out what you're thinking and share your ideas. Communicating effectively with everyone involved with the project is very important.
What is the most rewarding aspect of your job?
I like collaborating with different specialists to bring together a single streamlined solution. It's very rewarding to work on an idea that everyone is enthusiastic about.
And the worst (or most challenging) aspect?
There are times when a lot of data analysis is required to pinpoint what the original problem is. However, after many hours of spreadsheets and plotting graphs, it's always satisfying when you finally find the answer.
Which other person/people have had the most influence in shaping your career?
Ever since I was a child, my Dad has always had fun explaining how the world works to me. I really liked the fact that everything in nature could be explained by science, and that engineering was a practical way to apply this knowledge.
When not at work, my ideal way to unwind is…
I like to cook and experiment with different recipes, although sometimes it doesn't always work out the way I want it! When the weather is nice, I also like to go for runs or long walks around the countryside, foraging for things like blackberries or hazelnuts.