Drought resilience measures require national investment
A major Water UK research report has warned of the probability of future drought scenarios and called for a co-ordinated national approach to resilience measures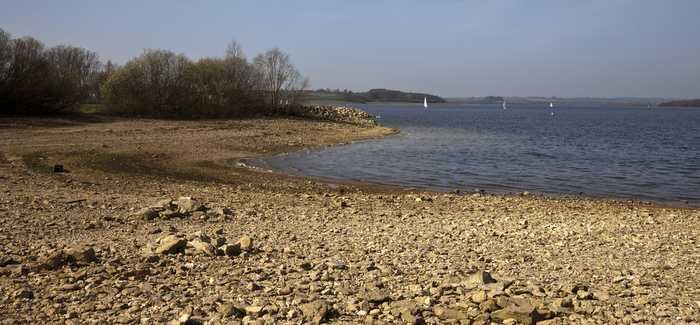 by James Brockett
There is a significant and growing risk of severe drought impacts arising from climate change and population growth, and concerted action is needed now to build resilience of supply, a report by Water UK has concluded.
The first-of-its kind research modelled the possible effects of climate change, population growth, environmental protection measures and trends in water use to produce a wide range of future scenarios. It deployed new modelling techniques to look 50 years ahead across the whole of England and Wales.
The results suggest that, in some scenarios, we are facing longer, more frequent and more acute droughts than previously thought. Drier areas of the country (the south and east of England) face a higher risk of more severe droughts than those experienced in the past, while English regions further to the north and west are also more exposed to the prospect of future water shortages.
The modelling shows that extensive measures to manage demand as well as enhance supplies of water are needed to contain the risk of drought. The report therefore calls for a 'twin track' approach, under which demand management initiatives - including the promotion of more efficient water use in homes and businesses, improved building standards and widespread use of smart metering – must be used in tandem with ambitious plans on the supply side, such as moving more water from one region to another through existing waterways and new pipelines, building new reservoirs, treating more water for re-use and building desalination plants to make use of sea water.
The report's authors conclude that, by adopting a step-by-step approach, the additional cost of making the supply of water more resilient to severe droughts would be equivalent to about £4 per annum per household. By contrast, the impact on the economy of inaction could be very high, costing an estimated £1.3 billion per day during the most widespread situations of severe drought modelled in the report.
Jean Spencer, Regulation Director at Anglian Water, who chaired the project, said: "The threat of drought is already with us - were it not for the unprecedented rainfall in the spring of 2012, we might have suffered significant problems with water supply that summer. This is world class research that will support companies and government in planning for resilient water resources in the future."
The report makes the case for the UK and Welsh Governments to consider adopting consistent national minimum levels of resilience. The argument for a national approach is that it is unfair or disproportionate to expect customers in the regions that are likely to be worst affected to foot the bill for resilience measures. Furthermore, there is the matter of intergenerational fairness: the long-term nature of the issue means that if today's customers do not pay for the investment required to build resilience, the next generation may have to pay substantially more in future to cope with the reality of a drought.
While individual water companies already have Water Resource Management Plans in place, a national level plan could support these by offering an overall framework against which risks and opportunities are evaluated in the various projects undertaken.
Southern Water's water strategy manager Meyrick Gough helped developed the sophisticated modelling techniques used in the report. He said: "We were heavily involved in this important project and welcome its findings which clearly set out the case for increased resilience in water resources to meet future growth and protect the environment.
"We are the only water company to have based our current water resources management plan on the potential droughts of the future and we strongly believe that the water industry needs to act now - and work together - in order to protect our customers.
"An extra £4 per year, the cost of a lunchtime sandwich, will be enough to meet water resource needs for the future," he added.
Responding to the publication of the report, Nicci Russell, Ofwat Director, said: "The approach set out in the report could deliver real benefits to customers, the economy and the environment. Progress in water efficiency, tackling leakage and sharing water between companies are central to securing a resilient water supply, at the same time as helping to keep bills down. And companies will want to develop new and sustainable services and ways of delivering them as they consider the affordability of their plans for customers."
"We look forward to companies using this research as they develop their water resource management plans for the next 25 years, and their business plans for the 2019 price review. And it's vital that companies engage with their customers to understand their views on options and proposals to manage risks to the resilience of systems and services as they develop these plans."
"The water sector is facing some critical challenges, which we need to address together. Our new regulatory approach is helping to secure a resilient future for water, for the benefit of customers, the environment and wider society. And we are encouraging the development of new markets to ensure more sustainable use of resources, and better value for customers."
The industry research was funded by Water UK and was led by a steering group, comprising water companies, regulators and UK and Welsh Government representatives. The research was conducted by a team including Atkins, Mott Macdonald, Nera Economic Consulting, HR Wallingford and the University of Oxford Environmental Change Institute.