Comment: Teamwork needed to tackle streetworks disruption
Greater co-operation between utilities and highways authorities is the key to reducing the disruption caused by streetworks, writes Bob Gallienne, Chief Executive of the National Joint Utilities Group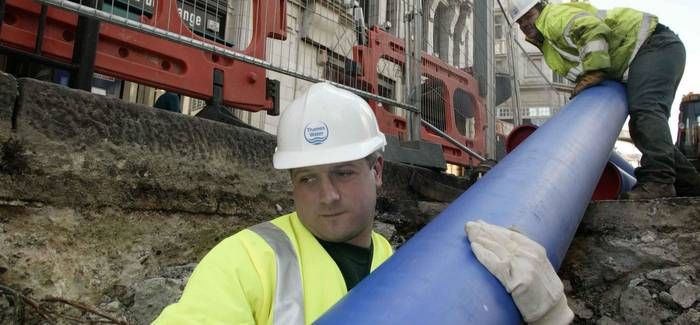 Streetworks are undertaken for four main reasons: safety; security of supply; to connect new customers or enhance existing customers' supplies; or to divert underground equipment to allow major transport or regeneration projects to take place. Put simply, without streetworks the UK would not have access to the safe and reliable essential utility services that underpin so much of 21st century life. 

Clearly, this creates disruption and we need to ask ourselves whether the industry is doing enough to communicate to the public why these works are needed, and whether we are doing enough to minimise the impact of these works on the nation's productivity. These are just two of the key questions I have been grappling with since becoming chief executive of the National Joint Utilities Group. 

Up until now, we have simply not had robust data. With this in mind, NJUG recently appointed PA Consulting to independently measure the cost of undertaking streetworks and model the estimated cost of possible legislative changes to the industry and to England and Wales. This econometric model will allow NJUG to work closely with the government and support policymaking with robust data. This information comes at a crucial time, especially with utilities building significant infrastructure.

PA Consulting's preliminary findings make for fascinating reading. Based on data gathered from a cross-section of utility companies operating on different scales, within a mix of urban and rural areas across England and Wales and across the four major utility sectors (electricity, gas, water and telecommunications), the cost of streetworks in the financial year 2014/15 is estimated to be between £1.5-2 billion. 

The data indicates that in 2014/15 there were around 1.5 million works undertaken by utilities, although this is only a partial picture given that approximately half of all works are undertaken by highway authorities. These works equated to more than six million days of road occupation. It is this statistic that really brings home the need for utilities, contractors, and highway authorities to work together to deliver a step change in minimising road occupation and disruption. 

I fundamentally believe that the most significant steps we can take to deliver on this objective is finding innovative ways of delivering streetworks and ensuring that utilities and highway authorities collaborate and co-operate more effectively.
-Bob Gallienne will be speaking at the session 'Delivering the vision: a no-dig network' in the Streetworks Theatre of Utility Week Live on May 17th. Book your free tickets today at www.utilityweeklive.co.uk