WWT Wastewater 2017 Conference and Exhibition
The WWT Wastewater 2017 Conference and Exhibition is a comprehensive single-day showcase of wastewater-specific case studies, innovation and thought-leadership all under one roof.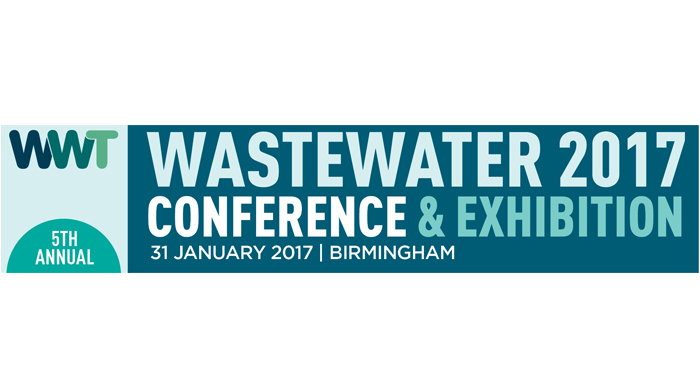 The event will provide attendees with the opportunity to hear all of the latest wastewater developments in infrastructure, networks, treatment and innovation with a choice of two conferences: Wastewater Infrastructure & Networks and Wastewater Treatment.

Attend our Wastewater Infrastructure & Networks Conference to:

- Prepare your business for AMP7 and long-term investment priorities
- Improve collaboration with customers, retailers and manufacturers to reduce FOG
- Build resilience to flooding and optimise existing wastewater assets
- Apply lessons from Europe's largest privately-funded infrastructure project

Attend our Wastewater Treatment Conference to:

- Align investment decisions with Water 2020 and the competitive landscape
- Implement innovative strategies to drive efficiencies in treatment works
- Reduce damage, inefficiency and cost in pollutant removal
- Extract more commercial value from sludge

All WASCs are represented at this event. Experts speakers include:

- David Black, Senior director, Water 2020, Ofwat
- Lawrence Gosden, Managing director - wastewater services, Thames Water
- Steve Wilson, Director of wastewater services, Dwr Cymru Welsh Water
- Sarah Mukherjee, Director of environment, Water UK
- Jo Harrison, Director of asset management, United Utilities
- Kate Zabatis, Head of environment policy and regulation, United Utilities
- Phil Stride, External affairs director, Tideway
- Nevil Muncaster, Director of asset management, Yorkshire Water
- Mark Worsfold, Director of asset management, South West Water
- Paul Hickey, Deputy director - water quality, Environment Agency
- Peter Vale, Technical lead - innovation, Severn Trent Water

With thanks to our sponsor Tarmac for their support of this event. They will be addressing strategies for the remediation of wastewater in their presentation at the Wastewater Treatment Conference.

You can see the full agenda, download the brochure, view the complete list of speakers and register at: events.wwtonline.co.uk/wastewater

For exhibition and sponsorship opportunities please contact Reza Zaman on 01342 332044 or reza.zaman@fav-house.com.


Download to your calendar

>>
Visit event website

>>