Utility Week Awards
Utility Week s industry achievement awards are the highlight of the calendar. Once a year, we take the opportunity to recognise the companies and individuals forging the way ahead.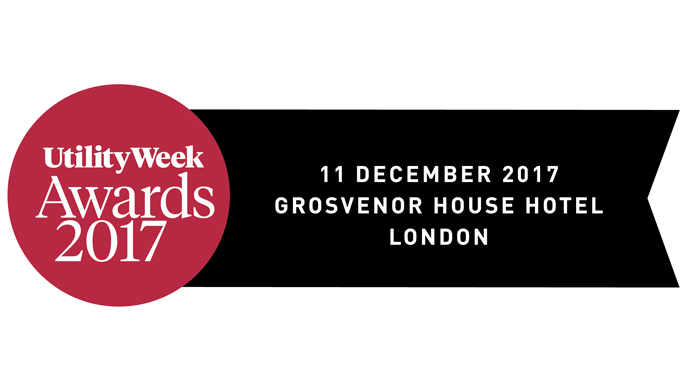 The awards are widely recognised for the rigour of the judging process: a Utility Week Award is hallmark of quality. So if you have a team, project or company to be proud of, let the whole world know about it.

The ten award categories are open to utility companies producing, distributing and retailing energy or water. Other companies are welcome to enter jointly with utility partners.

New judging process and entry guidance for 2017
• As the number of entries keeps growing, we've introduced a new two-stage judging process to ensure that every entry continues to receive in-depth consideration from a panel of industry leaders.
• Each category now has a lead judge and with some of the biggest names in the business on the judging panel, the bar is set high.
• We know how important detailed entry guidance and feedback are to driving best practice. To this end, we are launching a new entry guide setting out the criteria for each award.
• We also promise to provide every shortlisted entrant with a benchmarking report detailing the strengths and weaknesses of their entry in relation to their peers, based on feedback from our judges.
• We will publish detailed case studies of the winning entries over the course of 2018, so everyone can see what it takes to win one of our coveted awards. 
Submit your entries by 8 September at www.utilityweekawards.co.uk

Competition for these awards is fierce, and winning a place on the shortlist is an achievement in itself. We'll honour all our winners, reveal who are the best of the best – and have a great night out – at the Grosvenor House hotel in Park Lane on 11 December. It's the industry's "Christmas party" and a great opportunity to join 1400 of the industry's finest and to celebrate the year's achievements.
Download to your calendar

>>
Visit event website

>>