It's Time to Make Water Industry Procurement World Class
SINCE joining Hydro 18 months ago, I must be frank, my 'first impressions' of the water industry seen from the supply chain perspective have been surprising, if not shocking.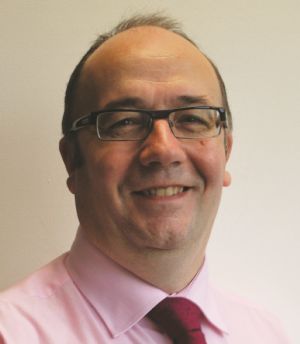 Following privatisation, the UK has achieved a great deal in modernising its water infrastructure.  Yet in terms of supply chain management and procurement, I believe we are still a country mile from being world class.
In a regulated, monopoly industry the joint objectives of cost to the consumer and sustainability are indisputable priorities.   But my impression is that we have a fragmented approach to supply chain management which is unsustainable, wasteful and costly – therefore, not in the consumer's best interest.
True, there are patches of good supply chain practice emerging with exemplary alliances between water companies and main contractors.   However, it's high time the industry took a holistic, strategic and sustainable approach to supply chain management that supports the needs of all stakeholders from manufacturers and service suppliers to consultants, contractors and water companies themselves.
Our contract teams can be asked to repeat a pre-qualification submission several times to win a place on a water company equipment supply framework – only to have to repeat several more rounds with several contractors before winning an order. Even after the placement of an order this can continue, with amendments made and re-pricing requested regularly.  This costly and time-consuming practice - common to all equipment suppliers - is inevitable as long as main contractors are tasked with achieving 'lowest cost' rather than 'best cost'.
We've heard a lot about 'Totex' recently and now accept that build cost is not the same as total cost of ownership.  For suppliers to deliver, for example, a solution with an extended 25-year warranty linked to a preventative service and maintenance programme makes perfect sense and provides stronger guarantees for cost-efficient through-life operation. 
Companies like Hydro can also provide factory-tested 'plug and play' solutions that can be repeated across multiple sites and commissioned quickly.  Yet we see a surprising lack of standardisation in the way equipment is specified, packaged and tendered even amongst different contractors working for the same water companies.
Other industries have already moved to a 'best cost' rather than 'lowest cost' supply model.  The true growth, investment and innovation we all desire will not happen as long as we pursue false economies based on chasing lowest initial purchase cost of equipment.