Is That AMP Tumbleweed I see?
I'm sure of it. My first sighting of AMP Cycle tumbleweed rolling a lonely path in front of my desk... It portents the end of three years of 'feast' and a return to 'famine' as water industry supply chain contracts start to dry up or be postponed into the next price review period.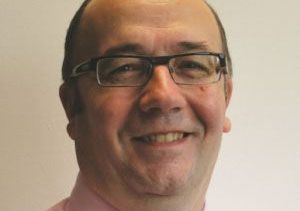 As a relative 'newbie' it's my first experience of this uniquely water industry phenomenon, but I know I'm not imagining it:  its existence is well accepted and documented.  The EIC, ICE, British Water and SBWWi are among influential groups who have successfully lobbied to highlight the employment, skills and money lost to the industry as a result of the five-year cycle.  David Gray's OFWAT Review in 2011 and then conclusively the Treasury's own 'Smoothing Investment Cycles in the Water Industry' in July last year left no doubt that cyclicality has a devastating effect and costs every water consumer £5 to £6.50 on their annual bill.
During a recent conference coffee-break, a Treasury official explained to me that the price review process was never intended to create a structure of five year business planning.  In fact, there is nothing to prevent water companies asset planning over 10,15,20 or even 25 years.    It is hoped that proposed new outcomes-based incentives and TOTEX-based costing structures will lay the foundations for a healthier supply chain as the industry prepares for PR14.   The Treasury report outlines an aim for feasibility and design studies to be completed in advance of AMP6, so that projects can begin as soon as price determination is agreed.  Some water companies have created forward-thinking new alliances to develop early contractor involvement with main delivery partners, which is encouraging.
At Hydro we are fortunate.   We are still busy delivering AMP5 projects and diversifying into other industries to reduce the cyclical business impact.  But for many small and medium-sized equipment suppliers, initiatives that may smooth the 'boom and bust' impact for Tier 1 contractors will not trickle down to them any time soon.
As OFWAT and the Water Companies begin to knuckle down to the business of draft determinations, the whole industry must remain mindful of the need for a truly sustainable water sector.  How can Water Companies be confident that they have visibility of the entire supply chain and of complete transparency in terms of best-value, efficiency and climate change resilience?  
It's in the interests of the whole industry to nurture a truly sustainable supply chain.  That means that every supplier in the chain from top to bottom must be measured not solely in terms of the cheapest price, but in terms of every value a water company aspires to and is measured on.