Innovation needs open minds and open doors
"It is new so it can't be part of a framework." This was the baffling response of one UK water company executive, when challenged to explain why a new technology I was proposing could not be included as a preferred solution in a procurement framework agreement.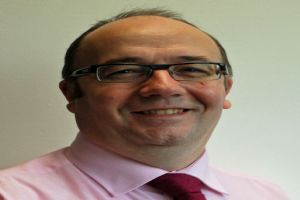 Innovation, we are constantly reminded, is the lifeblood of a healthy water industry and senior water company representatives have been keen to pin their "innovative" colours to the mast at recent industry conferences.
So why is it, when push comes to shove, that there is a disconnect between supporting technological advance and using it?  The Government's Chief Scientific Adviser Prof Mark Walport just published a fascinating report "Innovation: Managing Risk, Not Avoiding It" which explores through case studies and evidence the complex business of balancing technological advancement and risk.    In it he reminds us that an unintended consequence of economic regulation for monopoly providers, such as the water industry, is that innovation can be driven out and resilience reduced, unless the duty of the regulator includes sufficient provision to ensure that doesn't happen.
So how can water companies be encouraged, or incentivised, to move away from traditional technologies and manage the risk of trying new ones?  How can we avoid the almost comical 'jobsworth' scenario I experienced recently where, having being encouraged to submit a new technology for bridgeless sludge scrapers to be considered for a framework,  I ended up being passed between operations and procurement, being told by each that innovation was the other's responsibility?
What is the future for innovation in water companies when a technology that ticks all the Totex boxes for lifecycle costing, can't go forward because it's not 'standard', or 'established innovation', as was described at one meeting, or does not come within the contractors upfront capex spending limit?
Hydro is introducing a fine grit removal technology, well-proven at hundreds of installations in the USA, but so far never installed in the UK.   So I'm laying down a challenge to the Heads of Innovation at each of the 12 Water Companies: We have a brand new pilot plant ready to demonstrate, free of charge, its maintenance and energy-saving benefits for wastewater treatment. So which of you will be the first in 2015 to try it out?