Getting Tough to Tackle Boom and Bust
CYCLICALITY is an ugly word, just as it has now been proven to be an ugly side-effect of water industry regulation. It is now widely accepted that the investment peaks and troughs of the five-year AMP cycle have cost up to 40,000 jobs, seen skills lost to the industry and stifled innovation.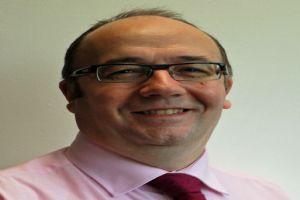 In his exclusive interview for WWT's sister publication WET News, chair of the Cyclicality Working Group, Richard Coakley, set out the progress made in tackling the problem.    Key measures include a promise of capital spending brought forward from AMP6 into a transition period and the potential for a website to share information about forthcoming projects with the supply chain.
Hugely encouraging
Of course, it's hugely encouraging that this group has been getting to work.  We must now make sure that it has sufficient 'teeth' to make change happen.  That starts by considering everyone from the top to the bottom of the supply chain.   It's not just about water companies and Tier 1 contractors and consultants. Equipment manufacturers may be at the 'bottom' of the chain, but often can be the wellspring of new ideas and technologies.
"We like established innovation" was how one wry water company executive described the situation to me recently.   If we don't take tough measures to ensure that equipment manufacturers are part of a truly transparent supply chain, then the water industry may continue to unwittingly bite the hand that feeds it.
Funding or procurement cycle?
In fact, cyclicality itself is not the issue:  every business has funding cycles.  The problem is that the water industry cycle has been interpreted as a cycle for procurement, which is a different matter.    Unfortunately it is still in the contractor's interest to leverage the cycle to push down on equipment suppliers.  Whilst Tier One partnerships with water companies are well established, the reality at the other end of the supply chain is that lowest price may still triumph over best value.  Meanwhile, framework agreements are locking in three, five or even seven year commitments to equipment solutions that discourage new entrants and ideas.  
We are now in the AMP5 trough and, as yet, there has been little encouragement filtering through to equipment suppliers in the form of brought-forward projects from AMP6.
I hope the Cyclicality group have the courage to explore forward-thinking procurement practices with equipment suppliers that could help to support Totex and through-life costing and thereby save costs for the consumer.