Creating a Supply Chain So 'Lean' it's See-through
PROVIDING long-term visibility of major projects is at the core of strategic supply chain relationship management. Increasingly, the UK water industry is demonstrating elements of exemplary practice through strategic alliances such as Anglian Water's @One, the Eight2O alliance for Thames Water and Scottish Water Solutions.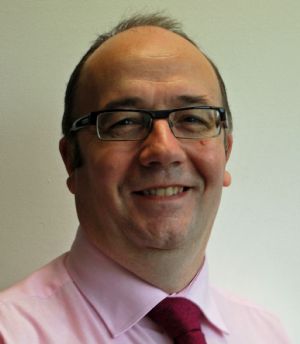 The benefits of truly strategic alliances have been recognized since the 1990s. By teaming with design and build main contractors and other strategic delivery partners such as programme management and IT, water companies share a long term view of projects to streamline resources.   
To date the focus has been on cementing linchpin relationships with "Tier One" contractors.  The challenge is now to provide greater visibility vertically to the remaining 'tiers' of the supply chain.   'Lean' sourcing practices that borrow approaches from lean manufacturing are already established in the public sector and industry.  Driving out cost and inefficiency across the whole supply chain benefits both consumers and investors and there are already some very positive signs.
For example, Hydro was involved recently in a successful project at Anglian Water's Uttons Drove Water Recycling Centre to pilot innovative supply chain approaches to delivering completed works.
I was also hugely encouraged to be consulted recently by one of our forward-thinking water company customers and asked what benefits there might be to consumers if Hydro had greater project visibility stretching over several years.  
For equipment manufacturers there would be numerous opportunities to make savings.  Typically multiple requirements to upgrade the same process equipment are dealt with by a Framework Agreement and the contracts shared between more than one supplier.  Even then there is often no guarantee for an equipment manufacturer of a known share of the total work available.  Similarly, major capital projects can be split into numerous competitive bids for a repeat supply of the same equipment.  An up-front commitment by a Water Company to purchase would enable efficiencies in a number of areas including labour planning, standardisation in design and manufacture and further standardisation in on-site installation and commissioning.   There could also be benefits in terms of securing better commodity prices e.g. for steel or by negotiating favourable exchange rates for goods sourced overseas. 
It is consumers who ultimately pay the price for unnecessary costs in the supply chain. Through focusing on this as a primary driver, and delivering results accordingly, everyone in the chain benefits.