Stanton Bonna
About
Stanton Bonna is part of the Consolis Group, Europe's largest precast concrete producer, and is widely recognised as a leading UK manufacturer of precast concrete pipes and manholes as part of a comprehensive range for Drainage Systems, Pressure Systems, Railway Products and Specialist Precast solutions. The company manufactures for the water, highways, rail, housing, telecom and power sectors of the construction industry. Stanton Bonna has an excellent reputation for high standards in product quality and customer service. Working together with a network of specialist heavyside merchants or direct with design engineers and contractors, their professional, helpful and friendly staff meet the daily challenges of supplying the right product, to the right standard and to the right location reliably and promptly. Whether supplying a small local project or a fast moving multi-million pound project with complex delivery arrangements or challenging design and manufacturing demands, Stanton Bonna have the experience to meet customer needs.
Contact
Jeanette Edwards
Littlewell Lane
Stanton by Dale
Ilkeston
Derbyshire
DE7 4QW
www.stanton-bonna.co.uk
Elliptical Concrete Pipes
Elliptical concrete pipes are used for foul and surface water drainage applications, stream diversions, culverting and attenuation storage tanks.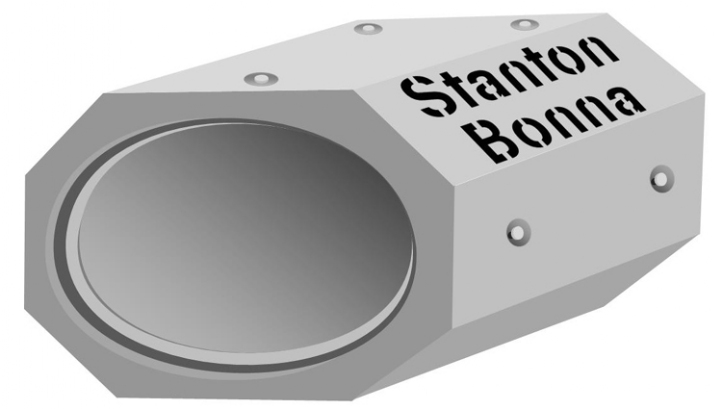 The pipe's elliptical internal profile is hydraulically efficient and the external polygonal profile is structurally efficient. Together they provide a unique and highly cost-effective reinforced concrete drainage product.
This system offers significant advantages over others, particularly box culverts, by providing superior hydraulic performance and a fully watertight elastomeric captive gasket joint. In addition, most sizes of standard elliptical pipes are held as stock items, helping to minimise delivery and installation times.
Read a case study on how Barratt Homes used Stanton Bonna Elliptical Pipes for Stormwater Managerment >
Specifier Benefits
Free design consultation available.
Pipes can be designed to withstand full highway loadings.
Where loadings permit, minimum cover depths of 200mm may be accommodated.
In situ secondary inverting is not required for dry weather flows.
Where pipes are laid in either the vertical or horizontal plane, the elliptical profile permits self cleansing velocities at low flow rates.
Improved flow rates mean pipes can be laid at shallower gradients thereby reducing trench excavation costs.
Where ground levels and invert levels only permit minimal cover, pipes can be laid in the horizontal plane and still provide an excellent hydraulic capacity.
Compaction of backfill is required only to prevent surface settlement, therefore special backfill materials are rarely required.
Contractor Benefits
Pipes have a high performance elastomeric captive gasket for quick easy jointing and watertight joint.
Installation costs are further reduced since joints do not require priming or sealing with a separate sealing compound.
An in-wall joint and flat polygonal sides enable pipes to be laid on a flat bed without socket holes.
Optional cast in lifting anchors enable safe and rapid handling.
On-site installation training available.
Client list includes:
Twickenham Stadium.
Rolls Royce.
Baglan Energy Park.
Thames Water.
Crossrail.